Back to painting in 2019
3/26/2019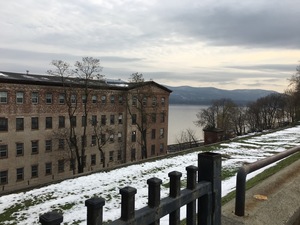 2019 finds me happily installed in a new painting studio at Regal Bag building in Newburgh, New York. Right now I am focusing on a new body of work and developing as close to a daily practice as I can. I have a job – and it is being in the studio uninterrupted for several hours a day. Nothing else seems to matter to right now.
---
Wherever I Travel catalogue (May 2018)
6/29/2018
Wherever I Travel is an ongoing series of drawings that grew out of my Ridgeline work. Combining graphite and sumi ink, they have become an exercise in restraint and freedom simultaneously. Using the same motif and approximately 15-inch square on glassine, I incorporate the original drawings in the fabrication of light boxes as well as unique books.
---
Lightbox!
9/14/2017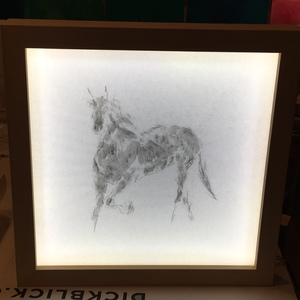 And finally, in September 2017, we have the first prototype lightbox finalized by David which means that now any one of the sumi ink and graphite drawings on glassine in the series Wherever I Travel is available as a beautifully constructed
16 x 16 in framed lightbox (LED with dimmer capabilities), wall mounted or table top installation.
---
Video Archive
8/13/2017
Mini-length videos added to the website this month...most of them about water...I will be archiving my little films that I have taken over the years and gradually adding to the video section. Plus new projects as they come along. Read them as meditations, turn off the sound when you want ... most of them are about the landscape during the course of long-distance travels or routine trips to the city. All of them are steeped in personal history.