What I've been working on during COVID-19
Surprisingly, my routine hasn't changed that much, as I have been able to continue to go to my studio on a daily basis because we can maintain social distancing and everyone is wearing masks in the building.
Since my exhibition at WAAM is in limbo for the time being, installed and ready to go when their doors reopen, I have been working on another illuminated memory flag installation of 24 flags. The one pictured above is currently at WAAM. The second edition of the Girl by the Sea Memory Flag installation will have six rows of four flags. More is better, right? One can only hope. In this interlude, I've had the opportunity to try new mediums, new fabric pieces, and push the boundaries of the process. So far I am very happy with this second edition and have just one more flag to create and sew up before it's finished.

June 28, 2020 Update
Just notified by WAAM that my exhibition is not going to reopen and I can de-install the work on July 9th. Please have a look at the installation shots on the website!
---
WAAM Solo Show March 7 - April 5, 2020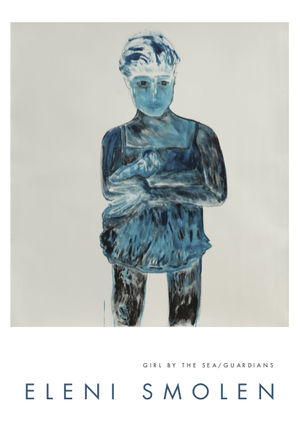 My solo exhibition sits behind sealed doors at WAAM, installed and lonely, waiting for its debut. The opening reception scheduled for March 14, 2020 was cancelled due to COVID-19. Hopefully it will see the light of day when WAAM reopens sometime in June. Stay tuned.

Many thanks to WAAM for the installation shots provided for my website in the meantime.
---
20/20 Vision / Holland Tunnel Gallery / Newburgh
20/20 VISION
Holland Tunnel Gallery Newburgh NY February 8th - March 29th, 2020
Opening Reception February 8th, 4pm-7pm

Gallery Hours

Sat & Sun 1pm-5pm, and by appointment

very pleased to be participating in this memorial exhibition
for Williamsburgh gallerist and artist, Richard Timperio.


"On a quiet weekend in January in historic downtown

Newburgh

,




a steady stream of artists carefully maneuver their canvases and sculptures through the metal doors of a stark red brick industrial building on Chambers Street with a unified purpose: to participate in a jam-packed art exhibition that pays homage to the late

Richard Timperio

and his grand salon-style 'floor to ceiling' annual winter extravaganzas at

Sideshow Gallery

in Williamsburg, Brooklyn. "

Newburgh is the perfect setting for a show of this breadth

," says Holland Tunnel Gallery director, Paulien Lethen. "

Just like this melting-pot city, this show blends the unique perspectives of many individual artists into a beautiful visual celebration - just what we need in these bleak winter months

."

20/20 VISION

is co-curated by Judy Thomas and Holland Tunnel Newburgh founder/director,

Paulien Lethen

. This will be the gallery's first invitational group exhibition, with

over 100 artists' work on display

. This exhibition brings together works of di

ff

ering styles and genres with a shared level of quality and commitment by each individual artist. Internationally renowned, mid-career, established and emerging artist works hang side by side in a democratic, salon-style fashion. Holland Tunnel Newburgh seeks to inspire community involvement, and become a place where creativity finds a home."



---
Newburgh Open Studios 2019 Sept 28 & 29th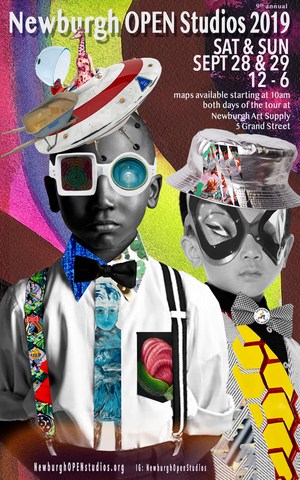 Happy to be participating in the 9th Annual Newburgh Open Studios 2019 – some old – but mostly new – as well as work-in-progress will be around the new, larger studio.
I am in Studio #7 on the fifth floor.

newburghopenstudios.org


---
Wherever I Travel drawings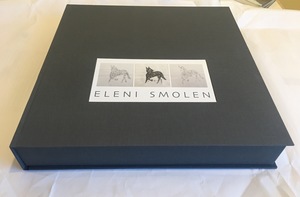 The ongoing series, Wherever I Travel, 15 inch square drawings using one motif – the horse – now has a beautiful clamshell portfolio to rest in and be added to as I continue the work. Custom fabrication by Alice Vaughan, Hudson River Bindery, in Newburgh, New York.