Beacon Open Studios 2023
happy to be participating in Beacon Open Studios 2023/Upstate Art Weekend
# 8 on the map
July 22 and 23 12-6 PM
Link to map in headline



---
Unfolding Vision Leporellos & Corresponding Work Vol. 1

Beacon, New York – The Lofts at Beacon Art Gallery is pleased to host Unfolding Vision Leporellos & Corresponding Work curated by Eleni Smolen, TheoGanz Studio. The exhibition will run July 8 – August 26, 2023; the opening reception is July 8th from 3:00 – 5:00 pm. Inspired by the luminous leporellos by poet/essayist/artist Etel Adnan (1925-2021), the curator invited eleven artists to create one or several leporellos (accordion style, fold-out books) as well as any related 2D work. The artists are Joseph Ayers, Sunok Chun, Vivien Collens, Ronnie Farley, Matt Frieburghaus, Elana Goren, Beth Haber, Matt Kinney, Michael Bogdanffy-Kriegh, Samantha Palmeri and Joe Radoccia.
---
Radiance @ Beekman Arts Newburgh opens 6/17/23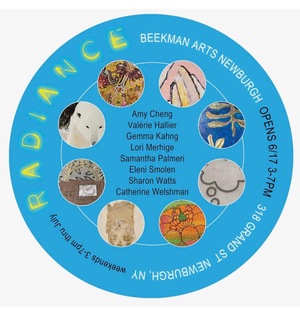 THIS SHOW HAS BEEN UNEXPECTEDLY DE-INSTALLED.
FUTURE VENUE TO BE ANNOUNCED.

Excited to be invited by curator/artist Catherine Welshman to the inaugural exhibition at this new venue in Newburgh.
---
Freaky Flowers @ September Gallery in Kinderhook, NY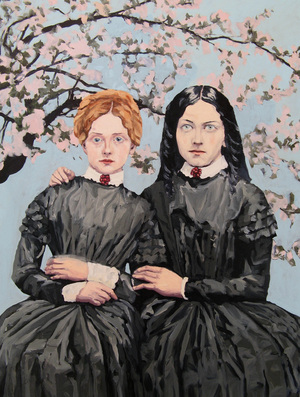 Thrilled to be included in this gorgeous exhibition.
---