Show of Hands group exhibition at SEPTEMBER, Hudson, NY
A Show of Hands
September 18, 2020 → November 1, 2020
Opening Friday, September 18, 2020, 12–5pm
KATHERINE BRADFORD LUKAZA BRANFMAN-VERISSIMO NELL BROOKFIELD ASHLEY NORWOOD COOPER KAREN DANA CARLA DORTIC FLUCT + RITA MINISSI SHEREE HOVSEPIAN ANYA KIELER KATHRANNE KNIGHT EMILY LACOUR TAHNEE LONSDALE AMY PLEASANT EMILY RITZ KATHY RUTTENBERG GIORDANNE SALLEY CARRIE SCHNEIDER SHAKERS AARON SKOLNICK ELENI SMOLEN ALLYSON MELLBERG TAYLOR BRITTANY TUCKER CHARLES YUEN YULIA...
→
Brittany Tucker-Hand Story-2020-pastel on paper-8.25 x 5.5 inches-20.96 x 13.96 cm
---
WAAM Solo Exhibition Catalogue March 7-April 13, 2020
I finally put together a little record (click on the title of this news item above) of my solo exhibition at WAAM (Woodstock Artists Association & Museum), the one that no one ever saw – except for a few other souls – because it closed down on March 13, 2020 never to reopen. No worries. I am grateful for other opportunities that have arisen and am also grateful for my family and friends, young and old, for all of their creative and humanitarian energies for such good causes and projects, near and far. You are such an inspiration. Stay well. Be safe.
Eleni
August 2020
---
WAAM Solo Show March 7 - April 5, 2020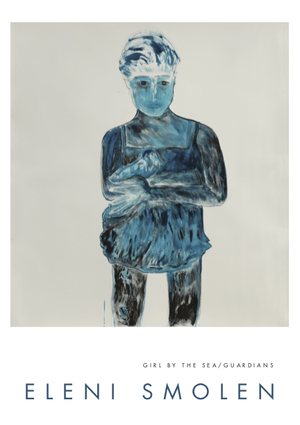 My solo exhibition sits behind sealed doors at WAAM, installed and lonely, waiting for its debut. The opening reception scheduled for March 14, 2020 was cancelled due to COVID-19. Hopefully it will see the light of day when WAAM reopens sometime in June. Stay tuned.

Many thanks to WAAM for the installation shots provided for my website in the meantime.
---
20/20 Vision / Holland Tunnel Gallery / Newburgh
20/20 VISION
Holland Tunnel Gallery Newburgh NY February 8th - March 29th, 2020
Opening Reception February 8th, 4pm-7pm

Gallery Hours

Sat & Sun 1pm-5pm, and by appointment

very pleased to be participating in this memorial exhibition
for Williamsburgh gallerist and artist, Richard Timperio.


"On a quiet weekend in January in historic downtown

Newburgh

,




a steady stream of artists carefully maneuver their canvases and sculptures through the metal doors of a stark red brick industrial building on Chambers Street with a unified purpose: to participate in a jam-packed art exhibition that pays homage to the late

Richard Timperio

and his grand salon-style 'floor to ceiling' annual winter extravaganzas at

Sideshow Gallery

in Williamsburg, Brooklyn. "

Newburgh is the perfect setting for a show of this breadth

," says Holland Tunnel Gallery director, Paulien Lethen. "

Just like this melting-pot city, this show blends the unique perspectives of many individual artists into a beautiful visual celebration - just what we need in these bleak winter months

."

20/20 VISION

is co-curated by Judy Thomas and Holland Tunnel Newburgh founder/director,

Paulien Lethen

. This will be the gallery's first invitational group exhibition, with

over 100 artists' work on display

. This exhibition brings together works of di

ff

ering styles and genres with a shared level of quality and commitment by each individual artist. Internationally renowned, mid-career, established and emerging artist works hang side by side in a democratic, salon-style fashion. Holland Tunnel Newburgh seeks to inspire community involvement, and become a place where creativity finds a home."



---
Newburgh Open Studios 2019 Sept 28 & 29th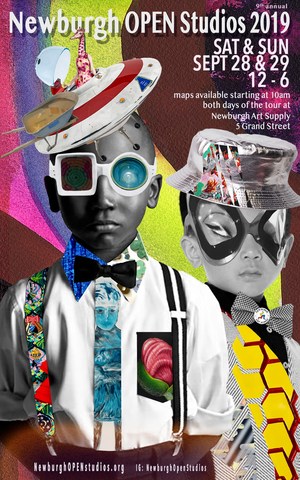 Happy to be participating in the 9th Annual Newburgh Open Studios 2019 – some old – but mostly new – as well as work-in-progress will be around the new, larger studio.
I am in Studio #7 on the fifth floor.

newburghopenstudios.org