Lightbox!
9/14/2017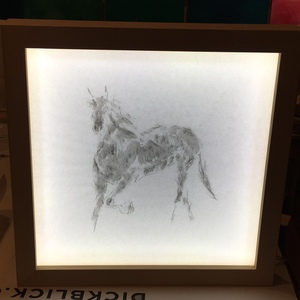 And finally, in September 2017, we have the first prototype lightbox finalized by David which means that now any one of the sumi ink and graphite drawings on glassine in the series Wherever I Travel is available as a beautifully constructed
16 x 16 in framed lightbox (LED with dimmer capabilities), wall mounted or table top installation.
---
Video Archive
8/13/2017
Mini-length videos added to the website this month...most of them about water...I will be archiving my little films that I have taken over the years and gradually adding to the video section. Plus new projects as they come along. Read them as meditations, turn off the sound when you want ... most of them are about the landscape during the course of long-distance travels or routine trips to the city. All of them are seeped in personal history.
---
Press for Archipelago summer exhibition/July 24, 2016
7/24/2016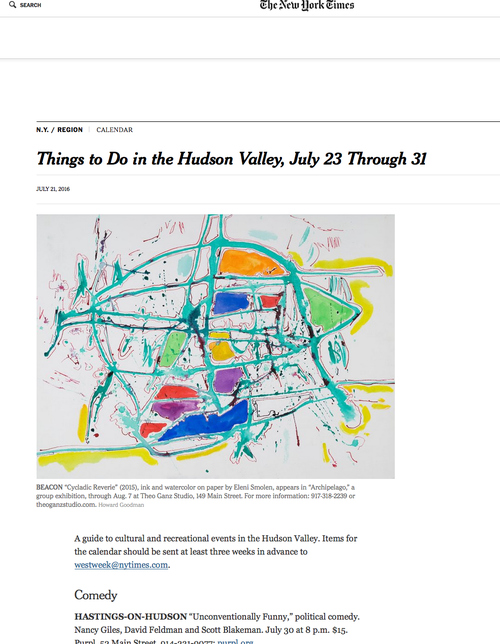 Delighted that Cycladic Reverie has been sold to a collector from Scarsdale, NY!
---
Hammond Museum/Behold the Moon
5/4/2016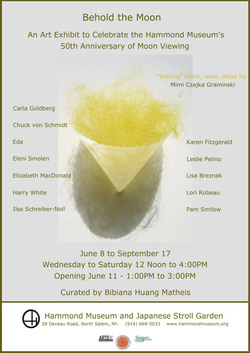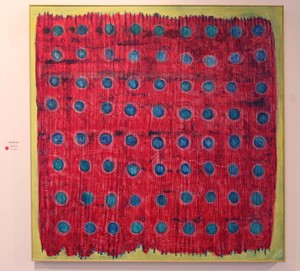 ---
Hammond Museum & Japanese Stroll Garden Behold the Moon

June 8 - Sept 17, 2016

Opening reception June 11th from 1 - 3 pm

I am pleased to have three abstract paintings in this exhibition at the Hammond Museum and Japanese Stroll Garden in North Salem, NY. Curated by Bibiana Huang Matheis, Behold the Moon celebrates the Museum's 50th anniversary of Moon Viewing. Please join us for the opening reception on June 11th from 1 - 3 pm. The museum is located at 28 Deveau Road, North Salem, NY. Tel: 914.669-5033. www.hammondmuseum.org
Happy to report that my painting Blue Moons has been sold to a collector from Brooklyn, New York.

_____________________________________________________________________________