WAAM Solo Show March 7 - April 5, 2020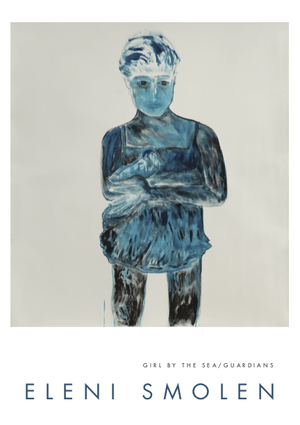 ---
20/20 Vision / Holland Tunnel Gallery / Newburgh
20/20 VISION
Holland Tunnel Gallery Newburgh NY February 8th - March 29th, 2020
Opening Reception February 8th, 4pm-7pm

Gallery Hours

Sat & Sun 1pm-5pm, and by appointment

very pleased to be participating in this memorial exhibition
for Williamsburgh gallerist and artist, Richard Timperio.


"On a quiet weekend in January in historic downtown

Newburgh

,




a steady stream of artists carefully maneuver their canvases and sculptures through the metal doors of a stark red brick industrial building on Chambers Street with a unified purpose: to participate in a jam-packed art exhibition that pays homage to the late

Richard Timperio

and his grand salon-style 'floor to ceiling' annual winter extravaganzas at

Sideshow Gallery

in Williamsburg, Brooklyn. "

Newburgh is the perfect setting for a show of this breadth

," says Holland Tunnel Gallery director, Paulien Lethen. "

Just like this melting-pot city, this show blends the unique perspectives of many individual artists into a beautiful visual celebration - just what we need in these bleak winter months

."

20/20 VISION

is co-curated by Judy Thomas and Holland Tunnel Newburgh founder/director,

Paulien Lethen

. This will be the gallery's first invitational group exhibition, with

over 100 artists' work on display

. This exhibition brings together works of di

ff

ering styles and genres with a shared level of quality and commitment by each individual artist. Internationally renowned, mid-career, established and emerging artist works hang side by side in a democratic, salon-style fashion. Holland Tunnel Newburgh seeks to inspire community involvement, and become a place where creativity finds a home."



---
Newburgh Open Studios 2019 Sept 28 & 29th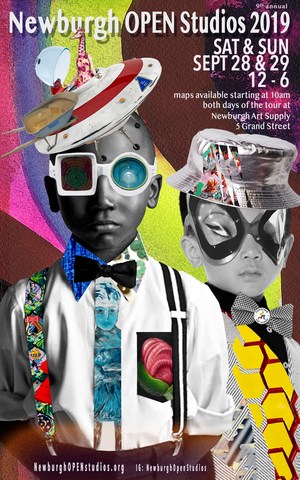 Happy to be participating in the 9th Annual Newburgh Open Studios 2019 – some old – but mostly new – as well as work-in-progress will be around the new, larger studio.
I am in Studio #7 on the fifth floor.

newburghopenstudios.org


---
Wherever I Travel drawings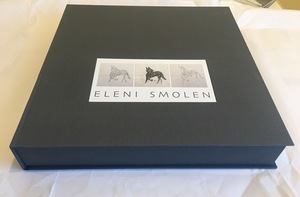 The ongoing series, Wherever I Travel, 15 inch square drawings using one motif – the horse – now has a beautiful clamshell portfolio to rest in and be added to as I continue the work. Custom fabrication by Alice Vaughan, Hudson River Bindery, in Newburgh, New York.

---
Back to painting in 2019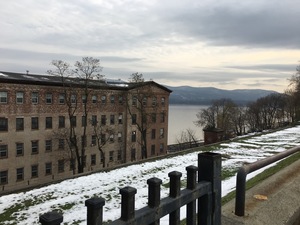 2019 finds me happily installed in a new painting studio at Regal Bag building in Newburgh, New York. Right now I am focusing on a new body of work and developing as close to a daily practice as I can. I have a job – and it is being in the studio uninterrupted for several hours a day. Nothing else seems to matter right now.